In talks with Tehran based stylist Tara Kaviani, taking us through Iran's creative scenes, where she
draws her inspiration from and
creative freedom in Iran.


1- Introduce yourself: who you are and what you do!
My name is Tara, and I'm a stylist based in Tehran, Iran.
2- How would you describe Iran's creative scenes, specifically in Tehran? (In detail if possible!)
I would describe it as rich, fertile and indigenous. The endless number of aboriginal sources and deep cultural reference points, which are rooted in our collective mind, make every creative act a beautiful journey through history, which is sometimes even unintentional!

I like to say Iranian art/fashion/literature is humble yet loud and powerful In Tehran, you can find it more diverse and more experimental than in other cities.
3- Although creative freedom in Iran is limited, how do you communicate your art in ways that are impactful and still share your creative capabilities to your community?

In Iran, creativity is very much based on private communities an Instagram for the public. Young people try to do new things till they're stopped by censoring authorities and then they learn to d things in other ways, either be more conservative or act quietly There is no one way to be seen or heard. You know the risks and you choose the right way based on what you want to say and who's your audience.
4- Your GQ Middle East feature was fantastic, it was such a grea initiative for them to branch out internationally and find different creatives. Your work that was featured had a documentary yet very creative approach - how would you describe your photography style?
I wouldn't call myself a photographer. I'm not. It's a respecte unknown area for me. For GQ, I was still a stylist playing with a borrowed camera. It was a playful fun project and I'm forever thankful
for the opportunity. But at the same time, it was a serious an meaningful project for me. Iran-based fashion designers and creative youth rarely get the chance to be seen internationally, and I wanted
to make it their moment.

I shot my loved ones in looks from my favorite local designers. It's true that we can't use pieces from
worldwide brands like Gucci and Balenciaga in Iran and that's a shame but on the other hand we have our local brands, some passionate designers making one-of-a-kind pieces, all handmade, all ethical, and
I tried to show them to the world. Maybe that's why there's a documentary part to my photos.
5- You are part of a creative agency, A-Team Production, which has done some beautiful projects in Tehran - tell us more about the agency and the work that you do as part of the crew!
A-Team was an initiative built to fill a gap in Iran's fashion scene, which is the lack of fashion supportive agencies. It's a team of experts all specializing in fashion, to help Iranian brands to
showcase their vision in the best way possible, as well as to help the newbies to gain experience and find their way to the industry. It's also a space for artists from different fields to take part in creative fashion projects and expand their professional zones.
6- Where are some of your favourite places to shoot within Tehran?
I've lived in a few cities in Iran so far. For me, Tehran is a crowded, chaotic place. It's polluted and I'm not talking just about the weather! I'm not really a fan of this city. I like to shoot real people in their own personalized habitats, so my favourite places are inside the buildings, family gatherings, bedrooms, wherever people feel and act like themselves.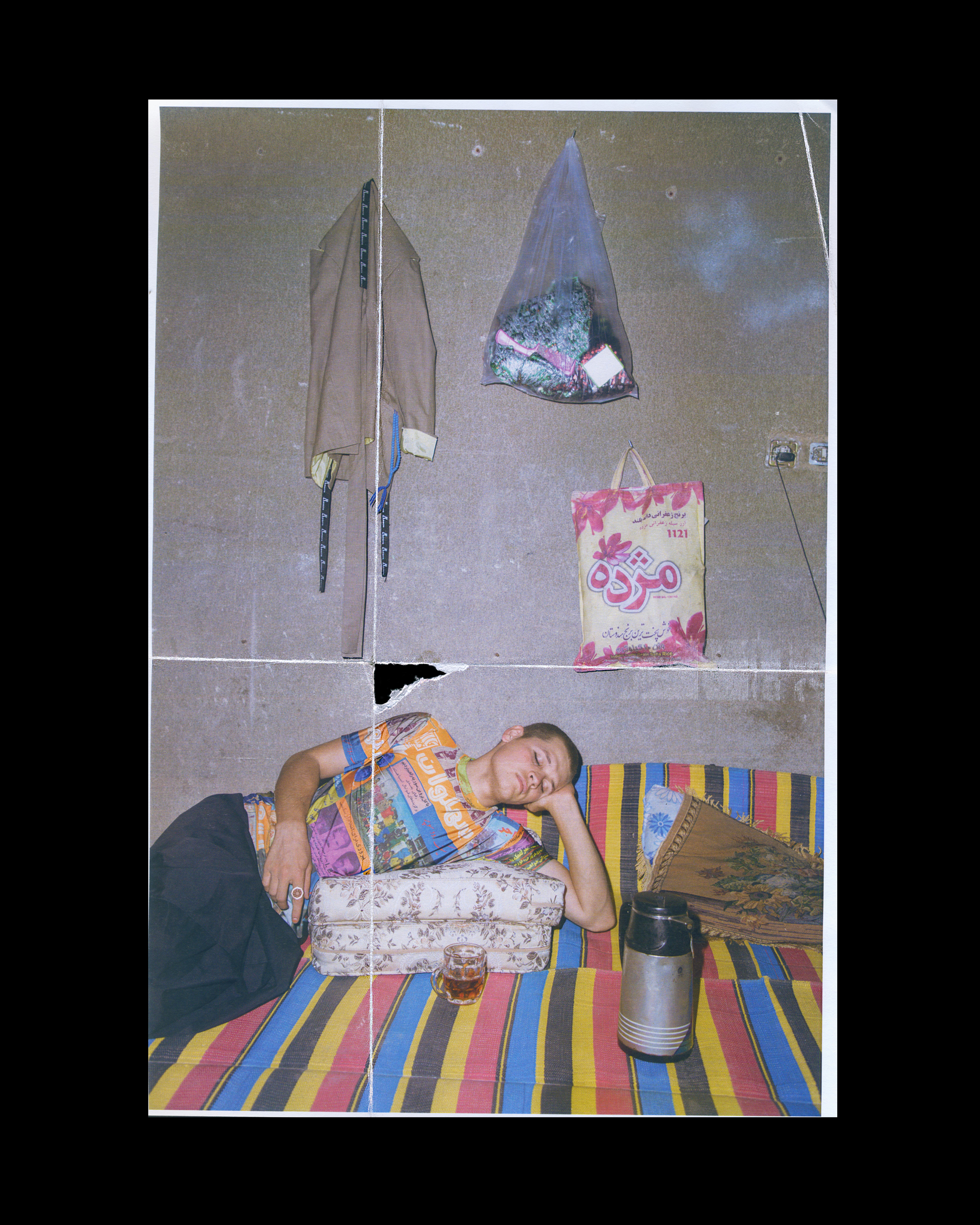 7- Where do you draw your inspiration for your projects?

I'm like a sponge. I absorb everything. For styling, I mostly try to compile original concepts to make something new, but it's important to connect with the viewer, so I like to put obvious references in my
work. These references can be from old Persian books, illuminated manuscripts, or contemporary

notions like Tiktok videos. It's like a game, putting totally unlike things together and make it seem
coherent.
8- When did you know that working in this industry was something for you? Who/what inspired you to do so?


Drawing and decorating human body were always a passion for me since I was a kid. I was a painter for 10 years and my favourite subjects to paint were garments. I got a BA in Textile Engineering and was planning to build my clothing line at first. But then I found stylin more interesting. The idea of assembling different pieces and playing with the silhouettes became my passion. All the legends that defined
fashion as we know now are inspirational for me, but personally I adore the works of Martin Margiela, John Galliano and Raf simons.