We speak to Lamia Aydin, head of womenswear at Les Benjamins, on her vision for the brand and finding inspiration when designing.
See her words below:

1- Introduce yourself: talk about who you are and what you do!


My name is Lamia Alotaishan Aydin, I'm born & raised in Riyadh, Saudi Arabia, studied fashion in Esmod in Beirut and then moved to Istanbul.

I've been the head of womenswear at Les Benjamins since January 2017.
How long have you been involved within the fashion industry?
I've always known that working within this field was something for me. Back in 2014, I had created my own brand with a friend back, it was such a crazy experience, and we were convinced that we had made it to the top, yet we weren't quite there yet!





We still had a long way to go. It was definitely a stage within my career that I needed to go through, in order to see how much is yet for me to learn and achieve. My designing ways have totally shifted from what I used to create too.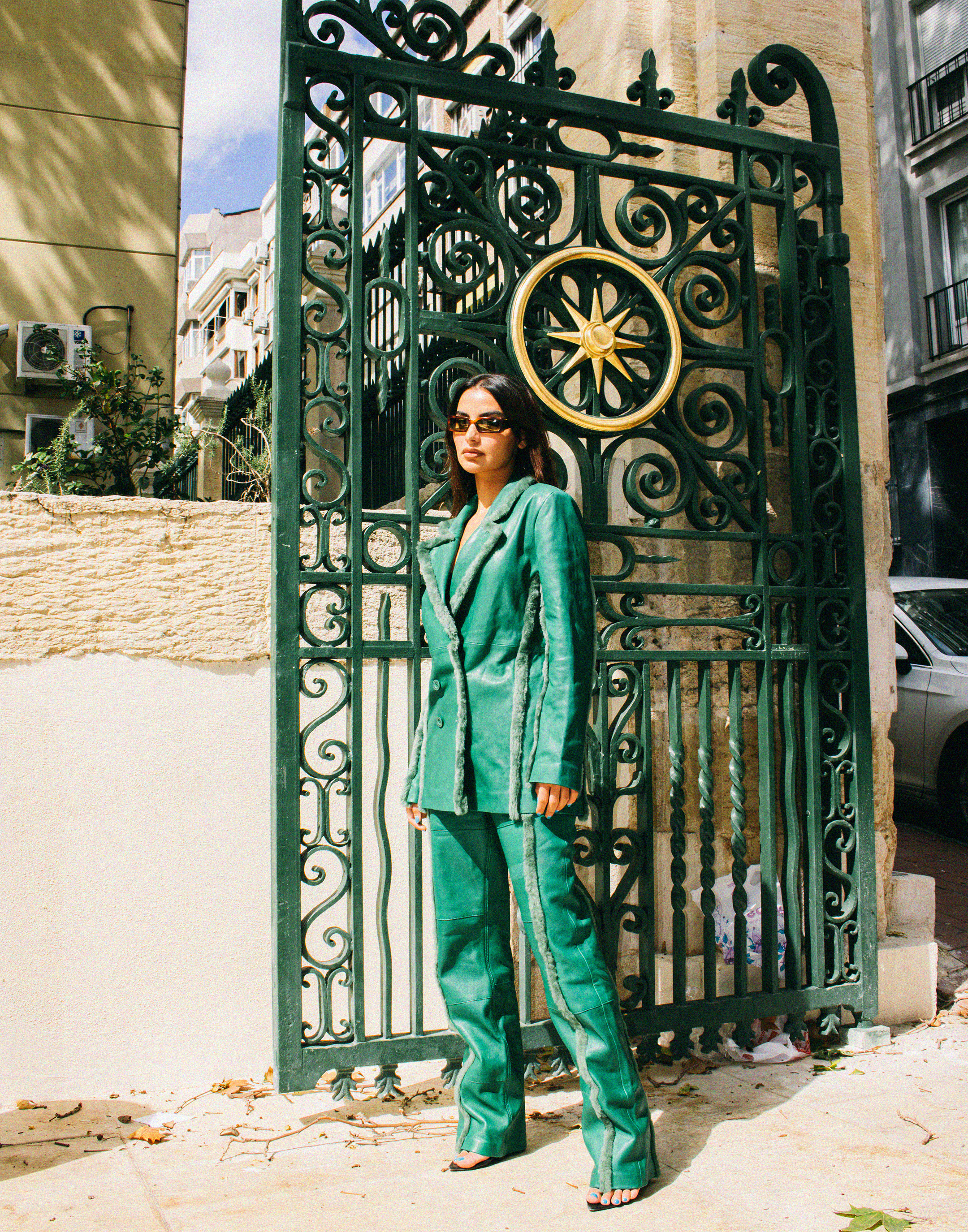 3- Who or what inspired you to design and create clothes?
I'm inspired by everything around me and I know that sounds cliché. But I really mean that. I love music, architecture, art. All these different elements I instantly am drawn to, allowing me to create something unique when I'm designing a piece, a collection.
My mom has also played a huge role within all this, and still serves as my main inspiration to everything that I do. She was amongst the first people in my life who opened my eyes to the world of fashion and clothes - she even introduced me to Rick Owens haha.
How would you describe the aesthetic behind Les Benjamins womenswear?

The womenswear collections differ each time, yet all carry a similar trait: something that you can in every girl's closet from sweatpants to jeans to blazers: it's feminine, modern, chic & comfy. We like to experiment through shapes & the material for each collections -
What appealed to me was the creative side of it and the ability to work in different places all the time. It certainly hasn't been easy, but I am thankful for friendships and relationships I've made along the way
Les Benjamins has gained immense popularity from all over the world especially for its menswear - in an interview with Vogue Arabia back in 2019, you mentioned the importance 'to have a voice for women and a voice for men' through the pieces you make.

Having said that, what is your vision/strategy to ensure a unique & distinct identity for the brand's womenswear? (I have also read on past interviews that people still aren't aware of the womenswear, it would be great to touch on that!)
When i started roughly 5 years ago the womenswear was non existent in a way, so when i started it was very much sweatpants tees & hoodies. Over the years i started adding more tailored items like blazers, tailored pants, denim and leather.

Also two years ago we started with our handbag line which was amazingly successful. The menswear is pretty dominant since it's been in the market for 10 years now, over the years the womenswear is gaining some exposure & popularity which I'm so happy about.




Where do you draw your inspiration from your day to day life, objects, colours, surroundings?

It's all dependent on my mood. I love sculpture, art and architecture, sometimes while watching a movie i would get inspired by a costume and then i would pause and just sketch something for a reference and might or might not use it in future collections.
Tell us about the process of designing a collection, that ranges from clothing, accessories and footwear.
We start by getting the creative direction from Benji (creative director & founder) then we do a deep research on what he presented us, after that we proceed by designing first categories which are fashion & show pieces (they are an open window where we go wild creatively) after we finish that we basically break it down to core & core seasonal (the more commercial aspect of the collection)

For accessories we will launch our eyewear in December which is an amazing edition to our collection as well as the jewelry. We are working on our shoe line but I can't say alot about it yet.
Talks to us about working with your husband, Bunyamin Aydin, who handles the menswear side of the brand.
It's very inspiring working with benji he is a very talented & genius designer that's so creative and that pushes me to do the best i can.
Who are some of your favourite female designers?
To name a few, my favourite designers Rei Kawakubo, Phoebe Philo and Vivienne Westwood.
Your favorite collection or piece you have created?
I have alot really, but i would say the leather blazer from our fw20 collection.
Follow Lamia

@laamvan

& Les Benjamins
@lesbenjamins
to get updated about future drops and collections.

All images were provide by Lamia and her team.